Bridge Simulation
The ARI Full Mission Ship Maneuvering Simulator is designed, built and installed in accordance with the requirements of IMO, STCW 2010 and is approved by DNV-GL to the highest Class A Standards.
It is a complete maritime navigation training solution for all training needs related to navigation and ship handling. The elements include RADAR-ARPA, ECDIS and navigational equipment. Training is conducted in a compelling immersive atmosphere with full visual, instrument and aural clues available to the trainees.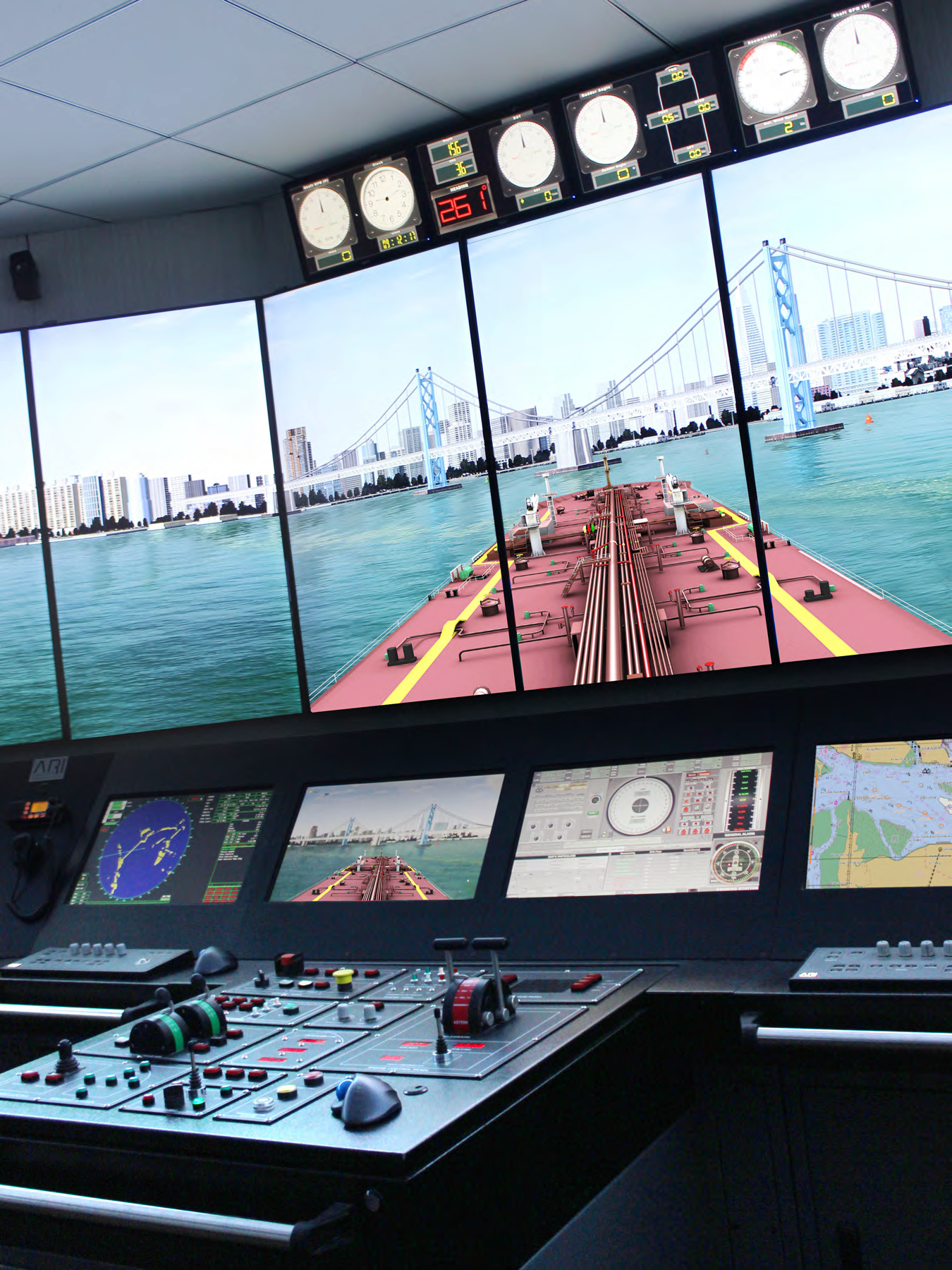 ARI's Navigation Simulators are available in a large number of configurations ranging from tabletop and part task trainers to large scale installations with 360o field of view with various navigation equipment integrated into the simulation systems.
The Navigation Simulators fully provide for specialized navigation operations such as Integrated Bridge Systems, Ice Navigation, Ship-to-Ship operations, SBM operations, VTIS operations and others as required to meet specific training and assessment requirements.
Navigating Bridge Wing Simulation
The Simulator can be equipped with a novel 'Bridge Wing' system that adds a completely new dimension of realism to Ship Maneuvering Training. The Trainee can 'step onto' the Bridge Wing and get a closer look at the ship side, for assisting in berthing scenarios and for intricate maneuvers such as ship-to-ship operations. The Bridge Wing environment provides a significantly higher sense of physical realism and immersiveness and offers an accurate visual perspective as would be available onboard adding to overall accuracy in situational awareness. .
Tug Simulator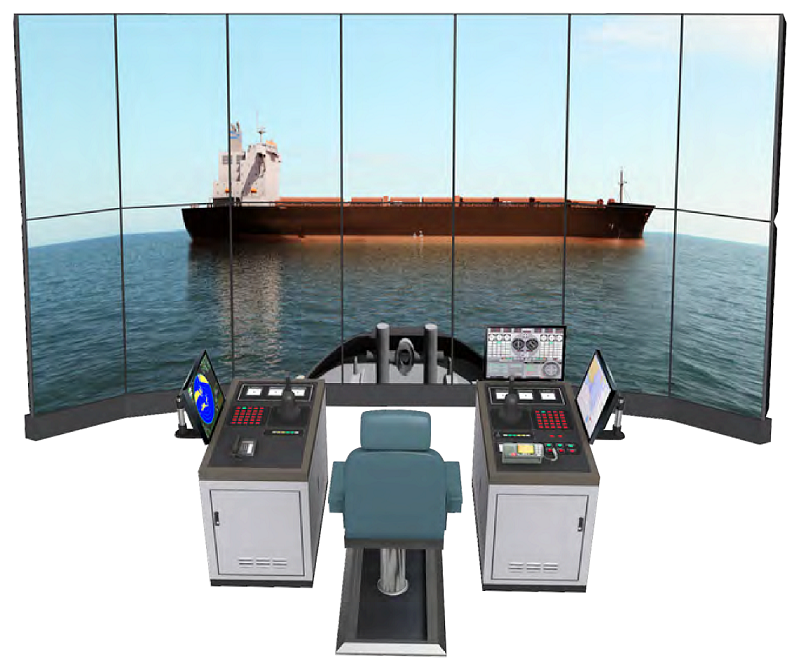 The ARI Tug Handling Simulator provides an excellent training platform for both new and experienced tug operators to improve their tug handling skills and practice for emergency maneuvers and response. Available in multiple configuration types, the simulator closely resembles the layout and equipment of a modern tug maneuvering station and navigating bridge. Multiple tug types, including ASD tugs, are available in the vessel library and the sophisticated behavioral model ensures that complex tug maneuvers are performed to a high degree of accuracy and reliability under a variety of environmental and operational conditions.
GMDSS Simulator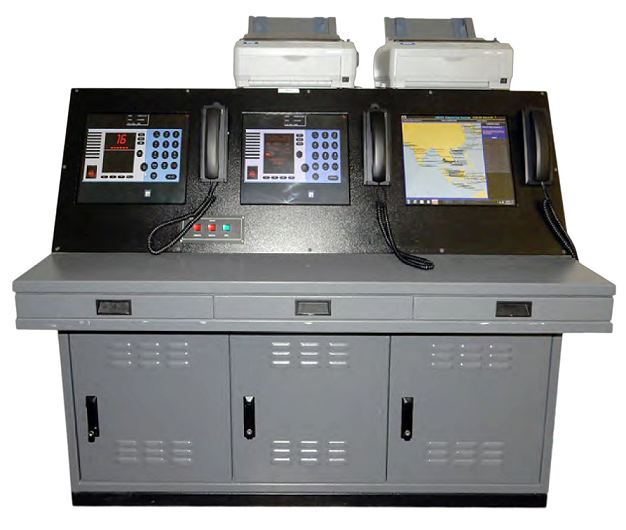 The ARI GMDSS Simulator provides complete operational training in communication using GMDSS equipment as found on marine mobile and offshore units. The simulator complies with the Performance Standards for Simulators as defined in Section A-I/12 and B-I/12 of STCW 2010 and DNV–GL to the highest Class A Standard. Specific configurations are AMERC approved.
The ARI GMDSS Simulator provides an operating environment for the trainee similar to that of operating a GMDSS station on a modern ship. It is suitable for the purpose of training navigators at all levels, for handling distress and routine communication at sea using satellite and terrestrial communication equipment.