The ARI Crane Simulators provide a realistic reproduction of the visual, behavioral and operational of various crane types while making the operation of the simulator extremely simple and intuitive for trainees and instructors.
ARI offers a broad range of crane simulators for operational training in all essential aspects of container, offshore and bulk handling operations across various crane types including: QC (Quay Crane), RTG (Rubber Tired Gantry), RMG (Rail Mounted Gantry), SG (Ship Gantry), PC (Pedestal Crane), SC (Straddle Carrier), Mobile Telescopic Boom Crane, Tower Type Construction Crane, Floating Barge Crane, Offshore Pedestal Crane, Knuckle Boom Crane, Vessel Mounted Crane, and other client specific cranes and equipment types.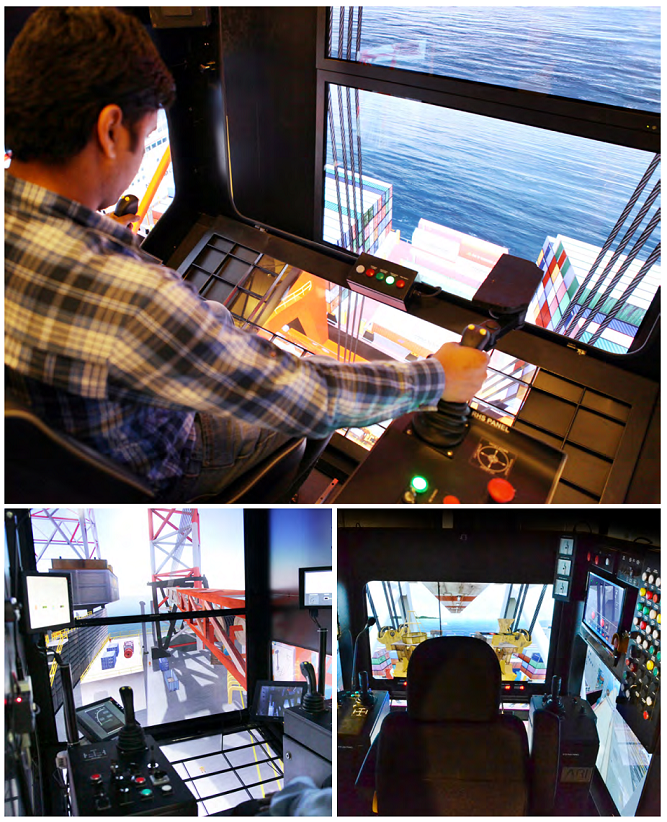 ARI has crane simulation solutions to suit all requirements and budgets, from low cost desktop installations through kit based portable multipurpose trainers and up to multiple PC, instructor controlled, full mission solutions.
The simulator provides a virtual non-destructive training environment for accelerated, hands on training for both novice and experienced operators. Trainees can repetitively practice routine and specific tasks to imbibe safe and efficient work practices. ARI simulators - with their enhanced visual, motion and sound systems - represent the state of the art in crane simulation for operations training for enhanced safety and improved productivity.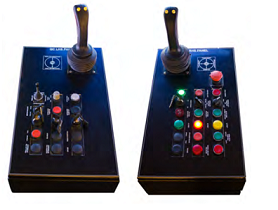 A typical full mission crane simulator includes: a replica operator cabin; seat; swappable plug & play control consoles; high fidelity visual system; sound system; option of motion platforms; an instructor station with CCTV, stealth view & debriefing sections in a classroom or container configuration.
Variety of Crane Types
QC, RTG, RMG, SG, PC, EOT, mobile telescopic boom, mobile harbour crane, offshore pedestal and knuckle boom cranes and a variety of construction and Tower crane types. In addition to these, ARI can customize client specific crane types and build virtual environments to customer requirements.
Selection of Container types: 20', 40', 45', high cube, flatracks, reefers, open top, tanktainers, hazardous containers, odd dimension with OH guides or OH chains, hatchcover operation. Selection of Break bulk cargoes: pulp, lumber stacks, logs, steel coils, pipes, rebars etc.